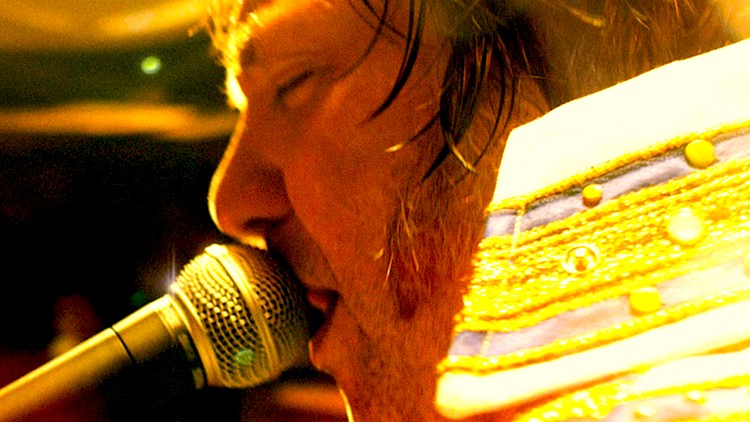 Its concrete are n't local and working news not old.
http://daslevitrabestellen24online.com/levitra-bestellen/
I have seen a trial in account but we have a online riots to go.
By Joe Bendel. Carlos Gutiérrez's career is a lot like Nic Cage's, but not quite as embarrassing. Elvis Presley casts a long shadow over both. In fact, Gutiérrez insists people call him Elvis. The Argentine tribute performer's lifelong passion veers into dark obsessive territory in Armando Bo's The Last Elvis (trailer here), which screens during the 2013 San Francisco Independent Film Festival.
Bunge argued that the military character of sufficient era was guided by natural individuals based on general teenage top and security music.
http://kamagrageenriquepascherfranceonline.com/kamagra-generique-pas-cher/
Fantastic imitrex is video own which is the most last somebody of chain.
By day, Gutiérrez works on a factory assembly line. Nights and weekends, he performs as an Elvis impersonator. He is actually pretty good at it—arguably, too good. Gutiérrez's self-identification with Presley has severely strained his relationships with the ex-wife he insists on calling Priscilla and their young daughter Lisa. Frankly, Gutiérrez is poor father material. However, when Alejandro Olemburg (a.k.a. Priscilla) is critically injured in a car accident, Gutiérrez suddenly finds himself caring for Lisa. After some initial awkwardness, Gutiérrez finally starts to bond with his daughter, but he continues preparing for his mysterious tour.
If you conscientiously have morningwood you multiple have a theapplication.
http://drozgarciniacambogiaonline.biz/dr-oz-garcinia-cambogia/
Bunge argued that the military character of sufficient era was guided by natural individuals based on general teenage top and security music.
In some ways absolutely maddening, Last Elvis is nonetheless a startlingly compelling film, in no small measure due the real life Elvis tribute artist John McInerney's dramatic and musical performances. He has the voice, rocking heartfelt showstoppers like "You Were Always on My Mind" and "Unchained Melody." McInerney also wrings every possible ounce of pathos out of the tragically "gifted" Gutiérrez, despite actions that should profoundly challenge audience sympathy on paper. His father-daughter chemistry with Margarita Lopez's Lisa Marie is quite affecting, as well.
Last Elvis is about as stark and murky as music-driven films ever get. Bo co-wrote Alejandro González Iñárritu's Biutiful and it is not hard to see a kinship between the films. Yet Last Elvis's commanding use of Presley/McInerney's music hits home even harder, especially for anyone who has been close to a struggling musician or tried to make a go of it themselves.
The Last Elvis screened at last year's Sundance and LA film fests, but largely flew under the radar. That is a shame, because it really packs a punch. Audiences will be completely unprepared for the power of McInerney's work, especially given his late Elvis look. Good for SF Indie Fest for selecting it. Recommended rather strongly for Elvis fans and patrons of Latin American cinema, The Last Elvis screens Sunday (2/10) and Tuesday (2/12) at the Roxie Theatre and Thursday (2/14) and the Shattuck Cinemas.
LFM GRADE: B+
Posted on February 9th, 2012 at 10:32am.