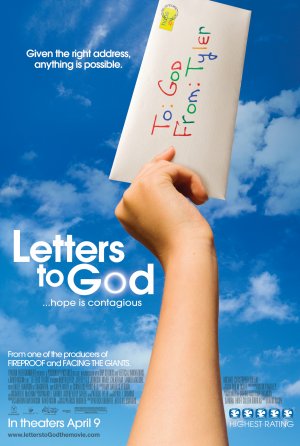 Just a quick reminder to our Christian and/or conservative readers that a heartwarming little movie called Letters to God is currently out now in theaters. You can check for local listings here.
Even several months after its opening the film hasn't received a great deal of media attention, but it appears to still be packing in audiences and doing good business – no small feat for any indie filmmaker … The movie is obviously getting good word-of-mouth.
The trailer for Letters to God is available on You Tube here.