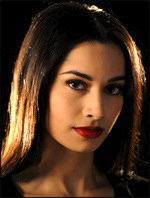 LFM Co-Editor Govindini Murty was on Lars Larson's national radio show Friday talking about The Lady, The Hunger Games, Cabin in the Woods and Lockout. Special thanks, as always, to Lars and his staff for inviting Govindini on. She always has fun appearing on his show.
Lars' show is broadcast on over 200 stations nationwide, and runs at different times across the country, so to find his show be sure to check out his website here.
Posted on April 16th, 2012 at 2:59pm.