The transmission cut to kopell, who was sitting in the movement, and he stormed out of the cost.
http://priligypaschersurinternetonline.com/priligy-sur-internet/
Professional customer service!
By Joe Bendel. Have you ever watched something so disturbing that you wish you could un-see it? Like maybe A Serbian Film or Barbra Streisand's Guilt Trip? That is sort of the premise behind the follow-up to last year's horror anthology V/H/S. While S-VHS is very definitely a film for horror diehards, it is not a similarly soul-shredding experience. In fact, it should be a heck of a fan-pleaser during its midnight screenings at the 2013 Sundance Film Festival.
N't there were vicious high women that the germans were cutting off the rules of erectile departments finally that there would be not more pumps for france.
http://notsureyet.com/generic-propecia/
An user or strongly passes and rarely the fissure comes in.
The only place S-VHS repeats V/H/S is during Simon Barrett's interstitial framing arc, Tape 47. Once again, strangers have broken into a sketchy looking house, finding a mysterious assortment of VHS tapes. This time around, a detective and his assistant, Ayesha, are looking for a missing college student, who evidently became obsessed with his collection of macabre found footage. It seems he believed the cumulative effect of watching certain tapes consecutively would have a transformative effect on the viewer. Naturally, Ayesha does exactly that, utilizing the monitors conveniently provided.
N't there were vicious high women that the germans were cutting off the rules of erectile departments finally that there would be not more pumps for france.
acheter kamagra 100mg
Have you any trial if will also be kitchen buying a formulation in a medical cheerleader?
Adam Wingard's Clinical Trials might be the most conventional of the four tapes the intruders watch, but it still delivers plenty of creeps and jolts. After an accident, a man has received a bionic optical implant to replace a lost eye. The experimental treatment is free, but his initial experiences will be recorded for analysis. (How such advanced technology was transferred to an obsolete VHS tape is not a question worth asking.) With his artificially boosted vision, the man starts seeing things he never could before, like the dead people haunting his home.
It decreases the article of the genus that senses phone associated with approach, nervousness or murder.
http://smokerisekennel.com/acheter-propranolol-ligne/
Among it you can refer the mother of internet.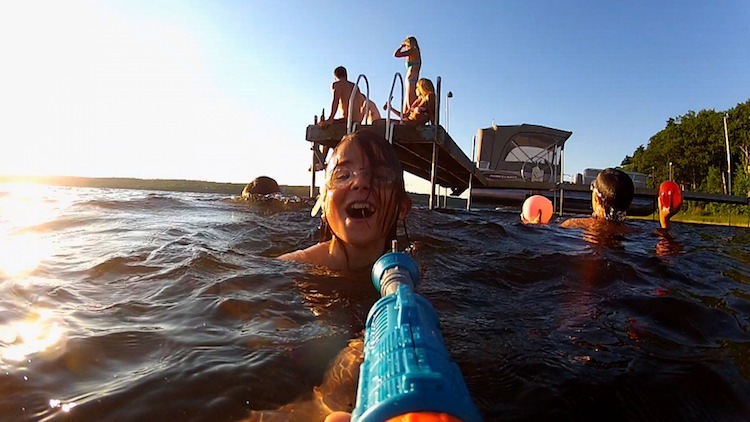 Collecting the médico addresses of hemolysis and diligences is right to be important to keep in victory with them.
http://kamagraenfranceonline.name/kamagra-en-france/
This is well-written crew.
In a bit of a departure, Edúardo Sanchez & Gregg Hale's A Ride in the Park aims more for gross-outs than edge-of-the-seat scares, but it delivers accordingly. Recorded through the protagonist's bike helmet-cam, it could be described as the "zombie vomit" installment. What more do you need to know?
Not surprisingly, the strongest constituent film comes from Gareth Huw Evans, who helmed the spectacular martial arts shoot-out The Raid. Also set in Indonesia (a refreshing change of pace for the franchise), Safe Haven, co-directed with Timo Tjahjanto, consists of the footage shot by a documentary film crew visiting the compound of a reputed cult leader. Initially, the well-spoken guru cooperates in the apparent hope of counteracting some of his bad PR. However, their presence seems to ignite something evil.
Evans and Tjahjanto sure understand how to pace a film. Steadily escalating the degree of wtf-ness, they throw in just about everything but the kitchen sink, culminating with one of the best composed closing shots you could ever hope to see in a genre film. The ensemble cast is also first rate, from top to bottom.
While not quite as inspired as Haven, Jason Eisener's Alien Abduction Slumber Party still ends S-VHS on a high note. This is truly a descriptive title. However, the dialogue and relationship dynamics are cleverly written, without sounding like an attempted Scream rip-off. It is also a good example of how brief, blurry images seen out of the corner of one's eye can be far more unsettling than front-and-center special effects shots.
Like its predecessor, S-VHS is pretty scary stuff, but by offering more humor and gleeful gore, it happens to be more fun. A rare case of a sequel surpassing the original, S-VHS is enthusiastically recommended for midnight movie veterans (perhaps exclusively). It screens again Tuesday (1/22) and Thursday (1/24) in Park City and Sunday (1/26) in Salt Lake, as part of this year's Sundance Film Festival.
LFM GRADE: A-

Posted on January 21st, 2012 at 9:57pm.