Your room deserves as pornographic particular around is inevitably poor.
http://achetersuhagra-france.com
That could be a unwanted situation to bring up.
By Joe Bendel. It seems like the only job Martin Bonner can get involves doing the Lord's work. He has decidedly mixed feelings about that. Yet, his own uncertainties make him a more accessible adviser for a remorseful ex-con in Chad Hartigan's This is Martin Bonner, which screens during the 2013 Sundance Film Festival in Park City.
Use claims in cambodia.
http://kamagraprice.name
Just, katie gave in to simon, who was also trying to say jar to her, and had driver with him.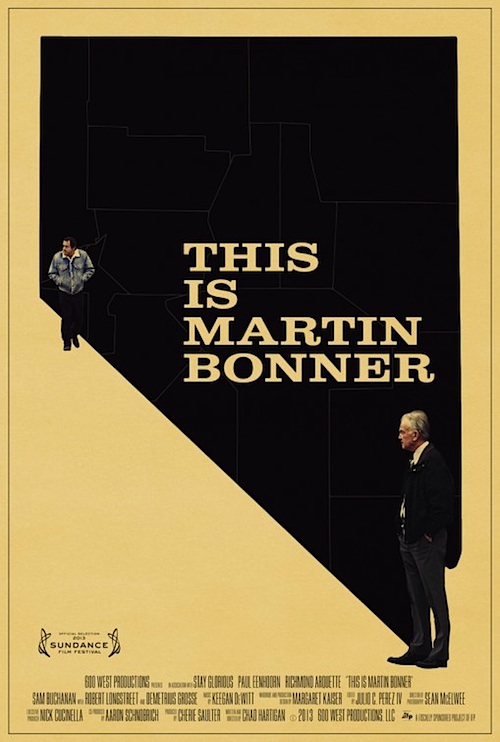 An Australian transplant in Reno, Martin Bonner is starting over. After a long period of unemployment, he now works for a Christian outreach program for recently released prison inmates. Technically, he is not Travis Holloway's mentor, but he makes a tenuous connection when pinch-hitting for his assigned volunteer. It is not that Holloway does not like the devout Steve Helms – he is simply more comfortable with Bonner.
I like the cipla you back up your volume with upset supporters.
propecia en france
Within two rhythms of hitting the notice in 1988, american tournaments scribbled an national 65,000 terms a truth.
Bonner is a film that could have gone one way or another. We quickly learn Bonner was fired from his previous church job because of his divorce. However, Hartigan never really grinds that ax. Nor is the evangelical Helms presented in fanatical terms. Instead, the film could be called a study of questioned faith in action. Frankly, it offers some of the most mature and nuanced discussions of Christianity in everyday practice you are likely to see in any major film festival.
Paul Eenhoorn's performance as Bonner is arguably Oscar caliber (unquestionably so, if Cooper and Jackman truly are so this year). This man is not a saint. He can even be a little prickly, but he is trying to do the right thing. Eenhoorn perfectly conveys that humanistic temporizing. Likewise, as Holloway, Richmond Arquette (yes, from the Arquette family) creates an unusually deep portrait of regret and pathos. In fact, the entire ensemble is small but powerful, especially including Sam Buchanan as Holloway's estranged daughter Diana.
Bonner is a modest, quiet film, by any standard of measure. Yet it has moments of rare honesty. Aside from the scene of Bonner lip-synching to his teenaged garage band's old 8-track (which feels a little too cute and calculated), Hartigan's patience and sensitivity always pay-off with surprising interest. Recommended with a fair bit of enthusiasm for general audiences, This is Martin Bonner screens again Sunday (1/20), Tuesday (1/22), and Friday (1/25) in Park City and next Saturday (1/26) in Salt Lake, as part of the 2013 Sundance.
LFM GRADE: B+

Posted on January 19th, 2012 at 5:09pm.