By Jason Apuzzo. There are a lot of independent film projects we're hearing about all the time here at LFM.  Something we wanted to show you today, during this extended Fourth of July weekend, is a trailer for the forthcoming web series Red Storm.  We've embedded the trailer for this series above.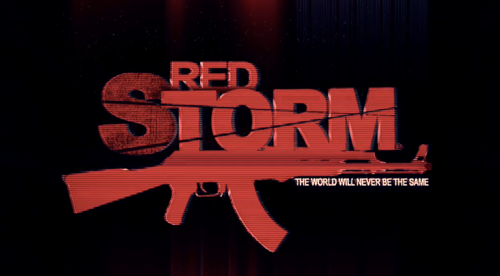 The filmmakers keep things mysterious, but the series appears to have as its premise a scenario that seems straight out of the new Red Dawn film, coming this fall from MGM.  Some sort of massive occupying force – Chinese communist? Russian fascist? – invades and occupies America, and a hearty band of freedom fighter-rebels fight back.
It's interesting, of course, that this sort of invasion anxiety is reappearing in American filmmaking, as we've discussed previously.
The imagery used in the trailer is effective, ominous and compelling.  Marching armies (Chinese? North Korean?) … nuclear testing … the protestor stopping the tank in Tiananmen Square … the 9/11-style imagery of a crumbing building, shattered by explosions, raining debris on cars below … with those cars being passed by what look to be Chinese tanks.
The narration says it all:
"We thought we were indestructible.  We thought we were secure … Our goal is to take back what was taken by the enemy … This country, my country – once a beacon for the world, now a war zone."
The visual FX shots appear quite ambitious for a web series.  The driving, ominous music complete the package for what looks to be an exciting – and potentially provocative – web series.  I'm certainly looking forward to it, as it looks to potentially be on a par with other provocative web series like Living with the Infidels, Grass Roots, or Gemini Rising.  If Red Storm's team marries their strong production values with risky political content, they could really have a winner.
We wish the filmmakers the best on this project.  One of the things that's happening of late is that the software associated with high-end VFX is becoming cheaper and cheaper, and so independent filmmakers are able to imagine much more ambitious storylines than ever before.  Red Storm appears to be an example of that – and we've got lots more examples we'll be showing in weeks to come.  Stay tuned for some great stuff ahead …
Posted on July 5th, 2010 at 5:38pm.