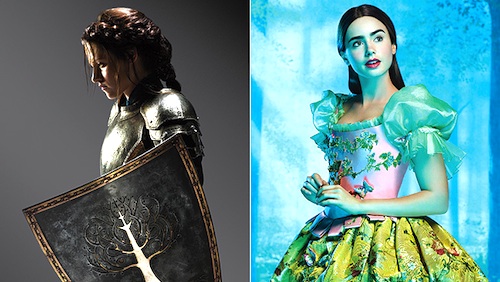 By Govindini Murty. Regular Libertas readers know that I'm fascinated by films that take on literary and mythological classics. It's always interesting to watch the process of adaptation and reinvention that our enduring myths and stories undergo when they're made into films.  My hope is always that the inner core of truth that made the classic story or myth resonate with generations of readers and that forms a bridge to the past will be maintained even as the outward form of the story may change to keep up with the present. In this way a story may be updated, yet remain a classic. That's why I don't mind it when the Star Wars, Lord of the Rings, or Harry Potter films take myths and adapt them in different ways, because I feel that the core of truth of the myth – about humanity, about the world, about the nature of love, life, heroism, or sacrifice – is maintained.
If someone wants to take Shakespeare's The Tempest and set it in outer space, as MGM did with the 1956 sci-fi film Forbidden Planet, I think that's terrific. If Marcel Camus wants to take the ancient Greek myth of Orpheus and film it in Rio de Janeiro during Carnival, as he did with Black Orpheus, I'm all for it. The resulting cinematic creations add fascinating new layers of meaning to the original works. I had high hopes that the recent Cowboys and Aliens might be a similarly imaginative reinvention of the Western genre, but as Jason pointed out in his review, the film was more derivative than visionary. It's a delicate balancing act to adapt a classic myth and yet retain its core insights and emotions. (And in another post, I will take on what exactly makes a story or myth 'classic' in the first place).
It was with great interest therefore that I read that there are not one but two live-action films about the story of Snow White and the Seven Dwarfs due to be released in 2012.  Universal's version, titled Snow White and the Huntsman has an all-star cast of Kristen Stewart (Twilight) as Snow White, Charlize Theron as the Evil Queen, Chris Hemsworth (Thor) as the Huntsman, Sam Claflin as Prince Charming, and a number of fine character actors as the dwarves, including Ian McShane, Bob Hoskins and Ray Winstone. It will be produced by Joe Roth and helmed by first-time film director Rupert Sanders (whose prior experience was directing live-action ads for the video games Halo 3 and Call of Duty). The film is due to be released on June 1, 2012, a date that was moved up from December of 2012 in hopes of preempting the other Snow White project.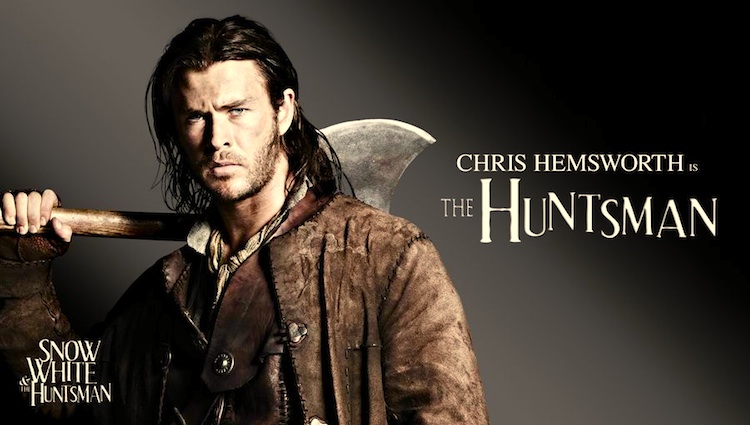 That competing Snow White project is being produced by Relativity Media. Titled The Brothers Grimm: Snow White on IMDB, but according to other reports simply titled Snow White, it was originally slated for a June 29, 2012 release, but has now been moved up to March 16, 2012 in response to Universal's moving up of its own release date. Relativity's Snow White stars Lily Collins (The Blind Side, also daughter of Phil Collins) as Snow White, Julia Roberts as the Evil Queen, Sean Bean as the King, and Armie Hammer (The Social Network) as Prince Andrew Alcott. Other cast members include Mare Winningham and model Lily Cole. The film will be directed by Tarsem Singh (Immortals) and the producers include Brett Ratner.
Both films claim that they will be "dark" and "edgy" retellings of the story of Snow White. In both versions, Snow White won't be the sweet and feminine heroine of Disney's classic film, but will be a female warrior who dons armor and engages in extended action scenes as she battles the forces of the Evil Queen.
From the photos that have been released of Universal's Snow White and the Huntsman, their version looks like it will be dark and serious, with a morose looking Kristen Stewart in grey armor doing battle with a black-gowned Charlize Theron. From hints about the script and the photo of Prince Charming in black, sinister looking armor, I'm guessing that he's not the good guy in the film, and that Chris Hemsworth as the rugged, earthy-looking Huntsman in brown, will actually be the hero. According to Cinema Blend, producer Joe Roth states "our movie I like to think is on the scale of Lord of the Rings in terms of size and scope." From this comment and from these photos, I imagine that Snow White and the Huntsman will indeed have the desaturated color palette of Lord of the Rings or of Ridley Scott's 2010 Robin Hood. It's not a look I'm a fan of because I feel it's been overdone, but perhaps Snow White and the Huntsman will bring a new take to it.
By contrast, Relativity's Snow White looks to be bright and colorful. From the one photo Relativity has released of Lily Collins as Snow White, it appears that director Tarsem Singh is going for a candy-colored, glossy, archly-ironic re-envisioning of Snow White akin to the pop art/surrealist style of fashion photographer David LaChapelle. That would be keeping with the tone of the film, which Relativity's press release (via Deadline) promises will be "a spirited adventure comedy." (And yet the film's IMDB page states it will be "a dark twist on the classic fairy tale," so I'm a little confused – will it be dark or will it be colorful and comic?)
Coming Soon.net sheds further light on the visual style of the Relativity Snow White by reporting on some of its early concept art:
"Though no photos were allowed, we are pleased to report that fans of Singh's distinctive visuals will not be disappointed. While many of the classic Snow White elements show through in the film's design — particularly in the look of the forest — the artwork seems to draw from a wide range of inspiration, including a very Indian-looking palace and several masquerade designs reminiscent of Mardi Gras and old storybook illustrations.

Multiple costume parties are said to play a role in the film and promise to be extremely bright and colorful. … Snow White herself (Lilly Collins) is the biggest departure from the original story and will be portrayed as a bit of a fighter, allowing for multiple action sequences. Exiled from her kingdom, she's actively trying to win back her rightful throne and combines a blue dress with black, leather armor. …

The Evil Queen (Julia Roberts) takes the cake for costume changes. Her character had pages and pages of different elaborate dresses in various colors and shapes, including an impressive ice-inspired design."
So much for the externals. Now for the heart of the matter: how will these filmmakers treat the central themes of love, jealousy, betrayal, and redemption in the classic Grimms Brothers' fairy tale of Snow White? And what will the filmmakers' attitudes be toward Walt Disney's original Snow White and the Seven Dwarfs, which has been enormously popular for the past seventy plus years and is one of the Top Ten Grossing Films of All Time (domestic, adjusted for inflation)? Will they be respectful in discussing it, or will the filmmakers be unable to make their own films without trashing in public the classic version that predated theirs? According to their public comments, the latter seems likely, which is very disappointing.
The Universal Snow White and the Huntsman is being described as a "dark reimagining of the classic fairytale". Huffington Post reports:
"The story, according to Entertainment Weekly, features Snow White, having escaped from the Evil Queen's imprisonment, off in the woods, being chased down by the Huntsman. He's charged with returning just her heart, but when he can't bring himself to kill her for it, they become partners in the fight against the queen.

Indeed, this Snow White will be a much more action-packed affair, with Stewart and the gang to be featured in some major stunt work. "It's not a little girl sitting by a well with tweety birds telling her what's going on," director Rupert Sanders said (via Cinema Blend).

Theron, who just met Stewart, gave voice to that new attitude, saying, "I know she's going to give me a run for her money. And I'm ready for it bitch, let's go!"
According to Entertainment Weekly, producer Joe Roth has stated that the film will be the first in a trilogy, and that Snow White "starts out not a damsel in distress, but innocent, and after 11 years of imprisonment by the Evil Queen, she escapes and learns the ways of a warrior in the woods." To underscore the idea that this will not be the sweet and charming heroine of the classic tale, director Rupert Sanders gives as his reasons for casting the perennially glum Kristen Stewart:
"[It] just became evident to me that Kristen occupies a space in the universe where she's a terrific actress only known for one part. I hope this is a movie that will appeal to those who find Twilight appealing, but also [Stewart] is someone who has some piss and vinegar in her."
As for the Evil Queen herself, Joe Roth states that "She'll be larger than life" and characterized by "evil without any burden of guilt." And according to Cinema Blend, Charlize Theron at Comic-Con described her character as a "serial killer."
The Relativity Snow White's IMDB page describes its story as a: "A dark twist on the classic fairy tale, in which Snow White and the seven dwarfs look to reclaim their destroyed kingdom." However, Relativity's press release states:
"In Relativity's Snow White, a spectacular reimagining of the classic fairy tale, an evil queen steals control of a kingdom, and an exiled princess enlists the help of seven resourceful rebels to win back her birthright in a spirited adventure comedy filled with jealousy, romance, and betrayal that will capture the imagination of audiences the world over."
And Slash Film reports producer Brett Ratner saying about the production:
"This is not your grandfather's Snow White. [Screenwriter] Melissa [Wallack] went back to the 500 year old folk tale and put in some of the things that were missing from Walt Disney's film. His dwarves were miners, and here they are robbers. There is also a dragon that was in the original folk tale. Walt made one of the great movies of all time, but ours is edgy and there is more comedy. The original, made for its time, was soft compared to what we're going to do."
As I noted before in my articles on the 'dark,' 'edgy' remake of Wonder Woman and the 'dark,' 'edgy' upcoming Noah's Ark film, it's actually more difficult to tell the classic stories – whether they are classics from thirty years ago or classics from three thousand years ago – with a light, confident touch. It's easy to go dark – that's why everyone is going dark with their films and TV shows today. It's more heroic to be 'light' – and by light I don't mean falsely cheerful or superficial – I mean 'light' as in joyfully and heroically taking on life's challenges and overcoming them. Going 'dark' in a film is an easy way out – just as treating all female heroines as action figures is an easy way out. It means that the filmmakers don't want to delve into the complexities of real human behavior and psychology, so they reduce everything to external action and external cliché.
All these recent 'dark' and 'edgy' adaptations of classic stories simply kill the joy out of the original myths. Look at the 'dark' Robin Hood and the 'dark' Clash of the Titans (which obnoxiously derided the gloriously humanistic 1981 original) and the 'dark' Red Riding Hood that we've seen in the past year. Does anyone truly care about these films the way they did about the originals? We're also apparently going to be getting a 'dark' Beauty and the Beast starring Emma Watson and directed by Guillermo del Toro, and other 'dark' adaptations of classic stories are no doubt in the works. And the condescension of these films' producers and directors toward the prior classic films is really obnoxious. Does Rupert Sanders of Snow White and the Huntsman really have to be so condescending toward Walt Disney's Snow White and the Seven Dwarfs? Does Brett Ratner have to complain that Disney's Snow White is "soft" and "made for its time"? Disney's version of Snow White has actually proven to be a timeless classic, with an appealing vision of femininity that is still what most people are drawn to in their entertainment around the world.
Consider the context in which Walt Disney made Snow White and the Seven Dwarfs (1937) or in which Michael Curtiz made The Adventures of Robin Hood (1938). The artists who made these classic films had lived through the Depression and were about to fight the Nazis in WWII. They had known struggle, poverty, disaster and heartbreak, and were about to face one of the most evil and nihilistic regimes on the planet. It's incredible that they were able to make the joyful, life-affirming films that they did – full of beauty and artistry, compelling characters, intelligent writing, and noble ideals. Not only that, but Disney's Snow White was one of the most innovative films of its time – the first animated feature film, and a film that Disney risked his entire career and company to create when most people told him that nobody would sit through an animated feature film.  Of course, Disney proved them wrong. The film earned an astounding $868,730,000 at the domestic box office (figures adjusted for inflation) and a Special Oscar for "significant screen innovation which has charmed millions and pioneered a great new entertainment field." The film has since been named by the AFI the greatest animated film of all time. Even Soviet director Sergei Eisenstein said Snow White and the Seven Dwarfs was the greatest film ever made. Disney's work isn't 'soft' or 'simplistic' filmmaking. Rather, it is challenging and heroic, for it looks life squarely in the eye and decides that it will recreate it as better than it is, rather than worse.
Today, the average American/Westerner lives a life of unparalleled stability and abundance. And what kind of films do we produce? All too often our 'serious' cinematic output is dark, depressing, neurotic, and transient. The desire to go 'dark' is a decadent fixation brought on by boredom and a lack of ideas. The desire to be 'dark' actually creates a monotone effect that ultimately is not very dark at all. To truly go dark, one actually has to have a sense of contrast – one has to include some light. A few filmmakers, Alfred Hitchcock, F.W. Murnau, Tim Burton, have such wild imaginations that they can fill that dark with vivid and original fantasy. Most of these newer filmmakers can't – they just fill it with violence and too often, political ideology.
And finally, let me just address the issue of every classical heroine now having to be a virago in a suit of armor. Is it possible to have historical or mythological heroines who are normal young woman who are interesting for their intelligence and psychology, and not just for their ability to wield a broadsword? It's really hard to believe that a girl like Kristen Stewart who barely weighs 110 pounds would be running around in armor wielding a sword. Why does Hollywood only consider women to be 'empowered' if they can mow someone down with a weapon? I'm empowered, but I don't need to wave a sword around at people to prove it. My empowerment comes through my daily aspiration to ideals of knowledge, innovation, and creativity.
Hollywood used to know how to create fascinating characters out of women who were inspired by a broad variety of motivations. Look at historical and literary films like Cleopatra, Gone With the Wind, Salome, and Elizabeth and Essex with dazzling actresses like Elizabeth Taylor, Vivien Leigh, Rita Hayworth, and Bette Davis. These women triumphed through their strength of character – not their ability to impose violence. Even in Queen Christina, in which Greta Garbo plays a queen who spends much of her time in men's garb, the film emphasizes that her authority comes from her intelligence and nobility – not her dueling abilities.
I hope that as the various adaptations of Snow White move forward that their filmmakers are cognizant of these more traditional modes of empowered femininity as they seek to reinvent this beloved fairy tale classic.
Posted on August 3rd, 2011 at 10:41am.